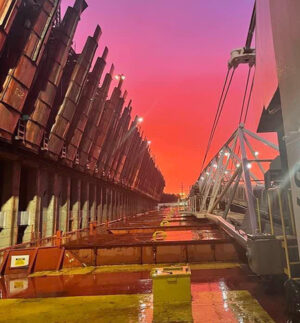 If you're shipping commodities such as grains, minerals, ores, coal, or other project materials, we are here to streamline your supply chain and ensure seamless cargo forwarding operations.
At our company, we understand the unique challenges and specialized requirements involved in handling bulk cargo. With years of industry experience and a dedicated team of professionals, we are committed to delivering tailored solutions that meet the specific needs of our clients.
From initial planning and documentation to cargo handling, freight management, and delivery, we cover all aspects of the logistics process to ensure smooth and timely movement of your bulk commodities. 
We are well-versed in managing the complexities of bulk cargo, including load planning, stowage optimization, and compliance with industry regulations and safety standards.  We also handle both domestic and international shipments, leveraging our industry connections and expertise to ensure seamless coordination and smooth execution.
We look forward to the opportunity to collaborate with you and become your trusted partner in managing the transportation and logistics of your bulk commodities.
For more information, please contact:
Aaron Bensinger